Tel: 01189745446
email: info@metafence.co.uk

find us on facebook
Contact Us!
Fencing | Timber Fencing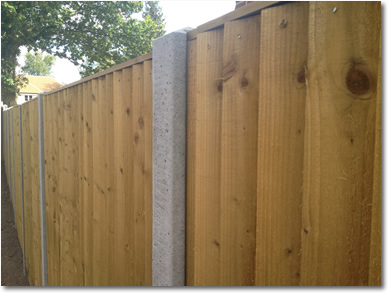 Timber fencing comprises of a large variety of different specifications. At Metafence we are able to offer all ranges of timber fencing to suit individual client's requirements and the geographic location. Systems can range from height, timber materials, timber or concrete posts, trellis toppings to mention a few. In addition all systems are offered with gates to match.
All systems are erected onsite as a kit form to allow for savings in transportation and to allow the installation to be specific to the sites design.
All our estimators and surveyors are familiar with many timber systems and would welcome discussing your requirements and offer our experience and knowledge.
Typical types of timber fencing are:
Closeboard fencing
Hit and Miss fencing
Picket fencing
Palisade fencing
Double sided timber fencing
Post and rail fencing
Post and wire fencing
Please contact us for further information.