Tel: 01189745446
email: info@metafence.co.uk

find us on facebook
Contact Us!
Access Control | Remote Control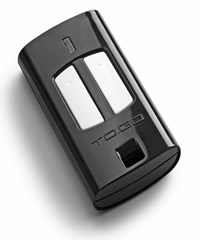 Metafence offer a wide range of Hand Held Remote Controls with rolling code security, an attractive appearance at a low cost.
Offering the convenience of opening your gates, Barriers etc from a distance or without leaving your vehicle.
Remote Transmitters have evolved into a smaller, more tactile casing units, the circuit board and aerial have been modified for optimum range.
We can provide remote transmitters of practically any brand name
Please contact us for further information.